Specialists in the high-end transport of persons in Nice and all along the French Riviera, offer their chauffeur-driven coach, mini bus, minivan and car rental services to both individuals and professionals. Since the 1920s, we have been welcoming people to our beautiful region and have been organizing their trips, excursions, tours and airoport pick-ups and drop-offs. You can rely entirely on the irreproachable quality of service of the AUTOCARS BAIE DES ANGES.
All our coaches are equipped with :
Safety seat belts
Toilettes
Breathalyser
Fridge
Air-conditioning
Micro - Radio CD – Video DVD
is composed of a wide range of vehicles :
from 57 to 53 or 50 passengers large coaches
To 39 and 25 passenger coaches.
We also offer modern and fully equipped chauffeur-driven 18 passengers mini buses,
And 6 to 8 seater minivans.

Travel safely on board of our coaches thanks to our professional, highly qualified and experienced drivers.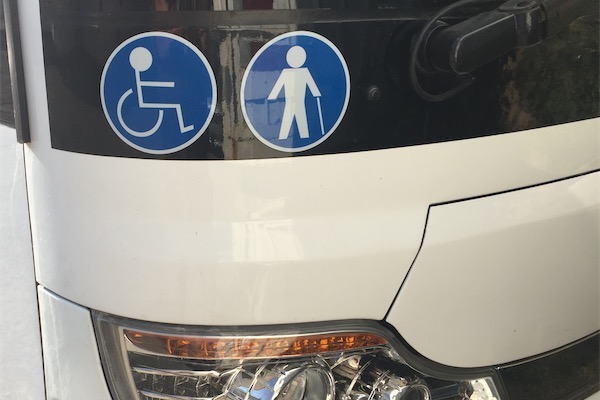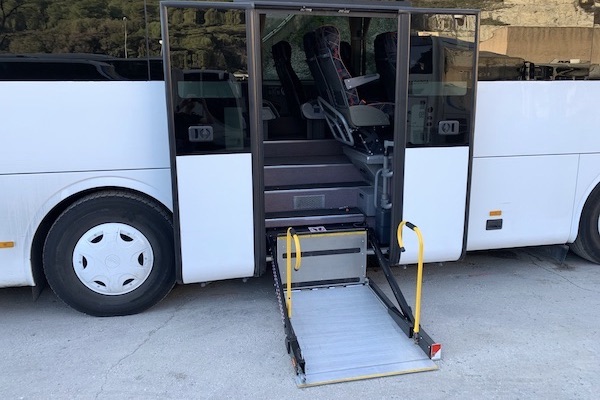 We are also equipped for the transport of people with reduced mobility. We also consult for this kind of bus transport.